The Consequence of Love – Sandra Howard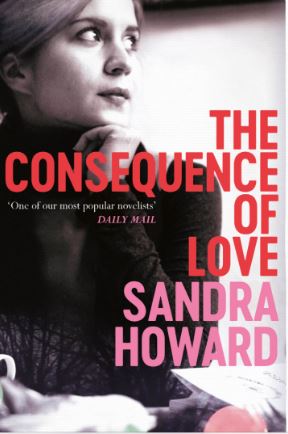 Perfect reading for fans of Joanna Trollope and Elizabeth Buchan, this is a novel of lost loves, deceits and second chances.
Nattie is now happily married to Hugo and they have two beautiful children, but no one knows that her heart has never truly been hers to give.
The love of her life was lost to her years ago, or so she thought. Now Ahmed is back, and although he knows Nattie is married, he just can't stop himself from making contact.
Torn between Ahmed and her family, Nattie ends up meeting him in secret. But will her lies cause more trouble than the truth?
Praise for Sandra Howard's novels:
'Subtly sexy and crammed with fascinating detail of political high life' Jilly Cooper on Glass Houses
'I turned the last page of Tell the Girl with a real feeling of regret that this great treat had come to an end'  Joanna Lumley
'One of our most popular novelists'
Daily Mail
'This paean to middle-flowering lust could be the start of a great Trollope of a career' Sunday Telegraph on Glass Houses